Process Maturity looks at the departments in an organization and assesses what level of knowledge and documentation exists for the current state processes.
The scale has 5 incremental levels where each level builds on the governance, ownership, documented processes and performance metrics.
As you grow in Process Maturity, you increase your ability to navigate change, realize project benefits and increase adoption and usage. 
*Increasing Process Maturity across the VCA Division is an Objective and Key Process Indicator (KPI) on the VCA Strategic Plan.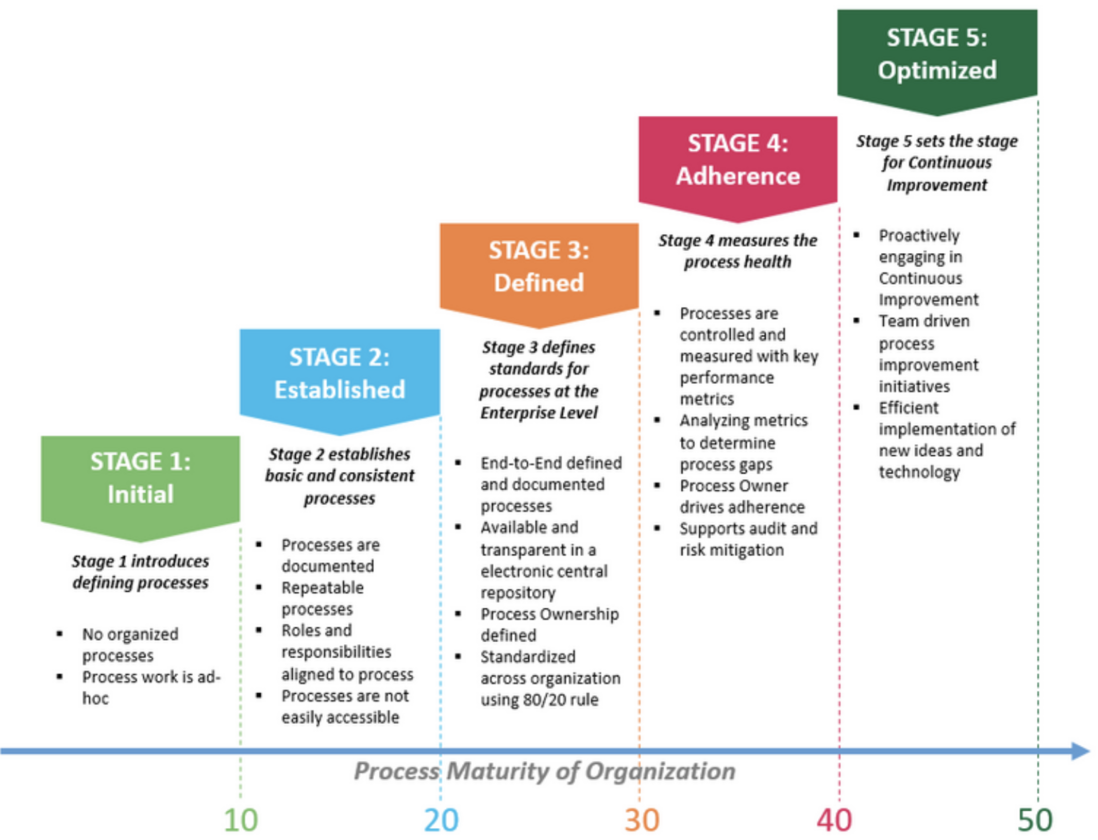 Where do you fall on the Process Maturity Scale?
Contact the BPM Office for an indepth review of your departments processes and begin the journey of developing your Process Architecture to grow, sustain and enable change.
Departments we are currently partnering with to develop Process Architectures and Grow Process Maturity across campus.
Disability, Access & Compliance (DAC)

Ethics, Risk and Compliance – Office of Chancellor

Berkeley Public Health (BPH)

Vice Chancellor for Research (VCRO)

Academic Personnel Office (APO)

Facilities Services

Supply Chain Management (SCM)

Parking & Transportation

Information Services and Technology (IST)

University Development & Alumini Relations (UDAR)

Berkeley Regional Services (BRS)

Office of Sustainability

Cal Performances

Registrars Office

Property Management

Library Bindery

University Extension (UNEX)
Captial Projects
Office of Emergency Management (OEM)